Online sales and purchases are growing by leaps and bounds every year across all types of major industries in the whole world. According to the insights reported by Fortune Business, the total value of the global pharma e-commerce industry is only $49,727 million. It might seem a significant number compared to the rest of the sectors. But considering the importance of the medical and pharmaceutical industry and its need, this number is timid.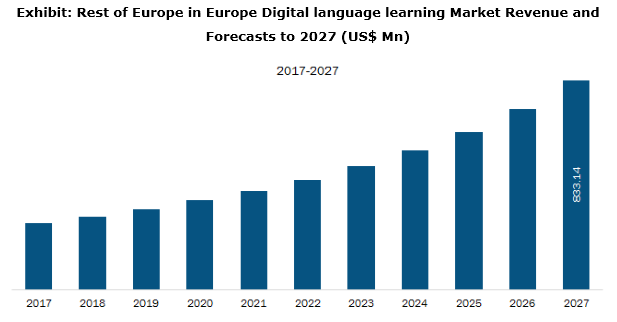 However, it seems that the pharmaceutical industry is sitting on the fence. But the world's current situation is turning the tables for the pharma industry as well, leaving it with no exceptions.
Yes, you heard it right. As the COVID-19 continues to change the world, pharmaceutical e-commerce platforms, and POS (Point of Sale) software have become trendy. It's estimated that the online pharmaceutical industry will grow dramatically in the next coming year. That's why we have come up with this post that explains the latest technologies on pharmacies management and POS. So, without any further ado, let's dive into it.
The Role of Pharmacies Management & POS Technology?
It doesn't matter whether you are a distributor or a medical facility owner; acquiring your business's digital transformation is imperative. Not only because of the reason that it reduces human interaction as per the new SOPs but also due to many other reasons.
Downsides of Traditional Ordering Ways
First of all, the traditional ways of ordering medical supplies such as medicines, equipment, and staff accessories come with many shortcomings. If you own a pharmacy and want to order new medical supplies, you will have to wait for the sales representatives' visit. These sales representatives are assigned a particular area by the pharmaceutical distributors. It costs a lot of valuable time because the sales representations generally can only visit one pharmacy per week at best.
Additionally, even if you contact the sales representatives through the phone, you'll only have specified hours from 9 am-5 pm. After that, you'll have to wait for the next day, which will again cost you time and potential loss. Sometimes, you have to wait for a long time because of engaged distributors' phone lines and not to mention the possibility of a human error. It can also cost you time, which eventually results in the loss of potential revenue.
Moreover, if your business is located somewhere near sea-level, the sales representatives may take even a whole month to visit your medical facility. The drawbacks of not working with good e-commerce of online management system for your pharmaceutical system are as follows:
The traditional way of ordering is not efficient as it takes much time.

Empty inventory can break your business.

Not having the required product can damage your reputation.

Unfulfilled customers never come back.

Costs a considerable amount of money in the long run.
What if your medical facility immediately needs some critical product that is short in your inventory? Not only will it cost you time, but it will also result in a loss of potential revenue. 
Benefits of Working Online for the Pharmaceutical industry?
You must have heard the phrase, "When in Rome, do as the Romans do." Working online is the way the world works now, and opting to work on an online platform for distributors and pharmacies is crucial for survival. Here are some of the reasons why:
Medical E-Commerce System Brings Convenience
Rather than waiting for the sales representatives' visit or trying to reach them on call, ordering from an online system is more effective. It means that your required pharmaceutical supplies will be dropped at your door. You'll only have to open an online platform like (Aumet), where distributors put their products, place orders, and that's about it.
Seamless Experience for Pharmacists
With specific meds, you can have an online examination first through an online search and buy once you've settled on an educated choice. When there is an alternative to buy the item on the web, it makes a consistent purchasing excursion and removes the need to wait and remain dependent.
An online Medical Platform Ensures Privacy.
You don't want your competitors to know what product you sell the most. When you place your orders online, it carries out your orders with efficiency. It also makes sure that all of your orders remain private. Other than that, if you place your orders to sales representatives, it gets leaked one way or the other. It's because of the reason that all the sales representatives visit many more pharmacies and medical facilities and your competitors know how to extract information from them.
Benefits of Technology and POS for Pharmacies
There are countless benefits that the latest technology brings to the pharmaceutical industry for both distributors and medical pharmacy owners.
Safely acknowledge installments and save logistics expenses

Quick and reliable delivery

24/7 order placing availability

Monitor item estimating

Give essential stock administration usefulness
Final Thought on Pharmacies Management & POS Technologies
If you're a medical distributor and looking for a platform to place your products, you are in the right place. Moreover, if you are a pharmacy owner and looking for a perfect platform to purchase medical supplies, our marketplace UniOrders is your best choice. It is one of the most efficient and impactful platforms that will lead you to your long-term goals. We solve this problem for both distributors and manufacturers. Get in touch with us and start growing your business today.